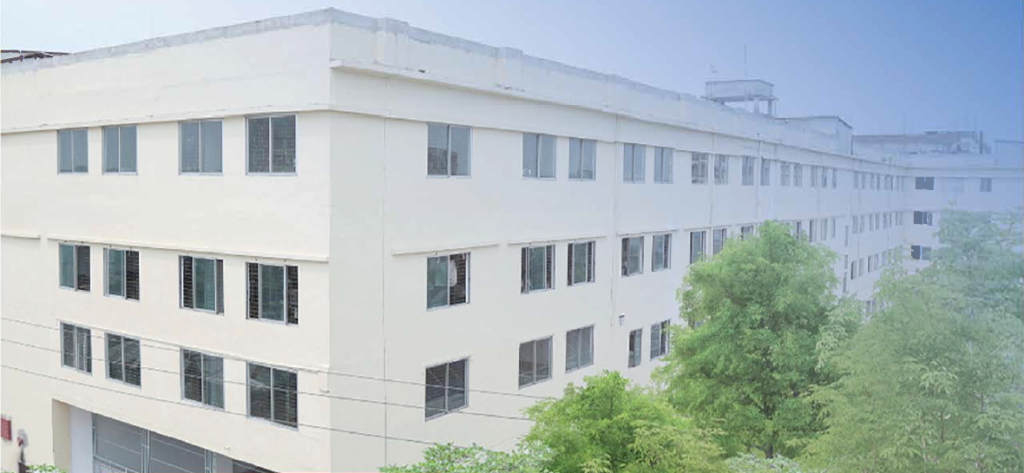 Factory Building Scene of Tex Tech Company Ltd.
Tex Tech Company Ltd. is a member of Daffodils Group (DGB) from Bangladesh. Daffodils Group is a service-oriented organization providing complete and comprehensive apparel sourcing & supply chain management since 2004. And Tex Tech has been launched in 2017 for the deployment of design & production of woven Garments Sector.
Tex Tech Company Ltd. is a manufacturing, sourcing & supply chain management servicing for both apparels and accessories. It is located in Gazipur, having an area about 1,05,000 square ft, with an employment of over 2000 people.
Aiming at continuous and steady development, we have achieved a turnover of USD $40 million. Our Management team comprises professionals with 20 years of experience. With more than 4000 employees, we provide dedicated and personalized services.
We continue to employ experienced and fresh potentials to complement and enhance our services to our client.
We make 100% export Quality Woven Garments, Product line is 5 pocket pant, Chino pant, Bermuda, Cargo pant, Jacket, Denim and Swimming Shorts.
We make sure the quality products, 100% buyer satisfaction and assure on time shipment of the made in Bangladesh products.